Morning mail: Bill Shorten challenges Coalition over Finkel
Tuesday: Shorten says Labor wants to collaborate with the government to legislate a clean energy target. Plus, Game of Thrones viewers lash Foxtel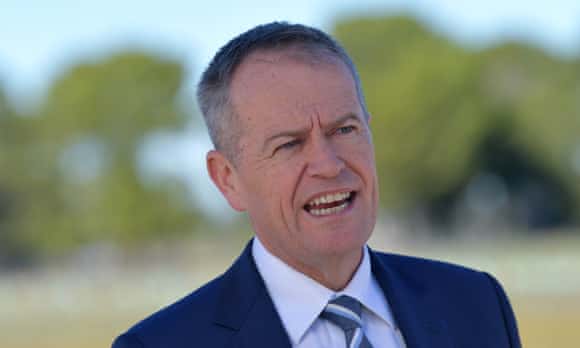 Eleanor Ainge Roy
---
Good morning, this is Eleanor Ainge Roy bringing you the main stories and must-reads on Tuesday 18 July.
Top stories
Bill Shorten says Labor is willing to pass legislation giving effect to the Finkel review this year. In a speech he will give to the Clean Energy Summit in Sydney today, the opposition leader says he wants Labor to collaborate with the Coalition so that climate legislation will not be "buried or derailed by an election campaign". But the Turnbull government remains divided over Finkel's central recommendation – a clean energy target – and has deferred its decision on the target.
Energy ministers last Friday signed off on 49 of the 50 recommendations put forward by the chief scientist, Alan Finkel. "I think there have been enough battles, more than enough," Shorten's speech says. "I say instead of choosing a new battlefield, or revisiting an old one, let's find common ground, the sensible centre."
The latest Guardian Essential poll reveals Australian voters are resoundingly sick of their bitterly polarised politics and a sizeable group would consider voting for a new centrist party. The latest opinion survey still has Labor in a commanding lead over the Coalition on the two-party-preferred measure, 54% to 46%. Half the sample indicated it was not tribal in political affiliation, agreeing with the statement: "I don't personally identify with either leftwing or rightwing politics."
Some Game of Thrones fans were despairing last night as Foxtel's online streaming service crashed due to "unprecedented demand" on the day episode one of season seven premiered. In a statement Foxtel said it was "devastated" at the "customer meltdown" due to what it said was a surge in demand for its new Foxtel Now service just before the episode aired. But the response on social media was savage, with fans pointing out that the new season was one of the most widely anticipated TV events of the year and regretting their decision to pay for a Foxtel service rather than illegally downloading. Australia was the leading country for illegal downloads when the first episode of the previous season aired in April 2016.
England has nearly 800 US-style mega livestock farms – defined as a farm with warehouses holding more than 40,000 birds, 2,000 pigs or 750 breeding sows, a Guardian exclusive has revealed. The increase in mega farms – which critics describe as "cruel and unnecessary" – is part of a 26% rise in intensive factory farming in six years that is tranforming the British countryside. Defenders say mega-farms allow them to control disease, pollution and their carbon footprint better and produce cheaper food. But neighbours say the mega farms are noisy and smell, and animal welfare activists have criticised the conditions imposed on the animals.

Queensland must wean itself off coal – but not yet, the deputy premier, Jackie Trad, says. The state with the greatest share of emissions in the nation has committed to reduce them to zero by 2050, but in an interview with Guardian Australia Trad says its coal-fired power stations will be among the last to close because they are relatively new. And opposing the contentious Adani mine would be "ridiculous" since the company had followed all government requirements and weathered numerous legal challenges.
Sport
South Africa completed a 340-run demolition of England at Lord's overnight to level the Test series at 1-1, after dismissing the hosts for a paltry 133. Vic Marks described it as a "thrashing, which outweighed even England's huge win in the first Test. "It seems we have a tight, unpredictable series to savour, marred only by the individual matches being massively one-sided so far," Marks wrote.
Roger Federer appeared bleary-eyed but still more or less coherent at a media conference after celebrating his Wimbledon triumph until 5am. "Yeah, my head's ringing," Federer said. "I don't know what I did last night. I drank too many types of drinks, I guess. After the ball we went to – what would you call it? I guess it's a bar – and there were almost 30 to 40 friends that were there. We had a great time." The eight-time Wimbledon champion urged the younger players on the tour to bring a more attacking mindset to their game if they wanted to dislodge the old guard.
Thinking time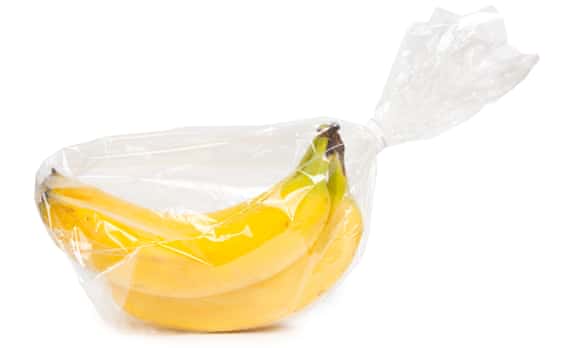 How hard would it be to get through a week without using any plastic? Very hard, Guardian writers found, after they ditched teabags, toothbrushes, clothes and cosmetics. The week that also turned up some welcome surprises, including bottles of milk delivered to the door. Each year, about 300m tonnes of plastic are produced globally – roughly equivalent to the entire weight of mankind. Production has increased 50% in the past decade and will grow another 20% in the next five years. So just how well do pig's hair toothbrushes clean your teeth?
Being told she was a disappointment to medicine haunted Ranjana Srivastava for years. As a trainee physician, she was written off as a failure by a consultant's careless words. Despite her subsequent success in the profession, his comment "sank into my marrow", she writes, and made her doubt her ability. The medical profession needs to think more carefully about its training methods – young doctors need constructive criticism and sometimes praise, rather than mere castigation.
The announcement of the first female Doctor felt almost Whovian in its unfolding, writes Zoe Williams. A young girl on Twitter reacted with "wonderment and joy", as did women worldwide, even those who'd never watched a Dr Who episode in their life. "A surge of playfulness, from people whom I hazard have watched, but rarely understood, an episode of Doctor Who (not because you have to be sexist to understand it, just because it is incomprehensible), brought the progressive online carnival to a crescendo. First the general election, now this. Sometimes things have to start going your way before you realise how bad they were."
What's he done now?
Donald Trump has laid out his Oval Office work agenda this week – via Twitter. "Heading back to Washington, D.C. Much will be accomplished this week on trade, the military and security!" he wrote.
He again defended his son Donald Jr over the reports of his meeting with a Russian lawyer during last year's election campaign. "Most politicians would have gone to a meeting like the one Don jr attended in order to get info on an opponent. That's politics!"
Media roundup
A number of papers, including the Australian, the Daily Telegraph, the West Australian and the Advertiser, splash with follow-up on the fatal shooting of Australian woman Justine Damond in the US, with Fairfax revealing the officer who shot her had less than two years' experience on the force, and Damond was reportedly seated next to him in his vehicle when she was shot. The Sydney Morning Herald says the city's planned Western Harbour tunnel and Beaches Link freeway will cost $14bn for just 14km of road, and will require dozens of houses, flats and commercial buildings to be demolished. And the ABC reports that Australia has boosted its funding to Indonesia to help the country develop its tourism industry, with the goal of building "10 more Balis".
Coming up
Bill Shorten, Barnaby Joyce and Richard Di Natale are among the politicians giving their views on the first day of the Clean Energy Summit in Sydney.
The former New Zealand prime minister John Key will be invested as an honorary Companion in the Order of Australia in a ceremony at Government House in Canberra.
Support the Guardian
It might take a minute to catch up on the news, but good journalism takes time and money. If you already support Guardian Australia, your generosity is invaluable. If not, and you value what we do, please become a Supporter today. Thanks.
Guardian News & Media Limited - a member of Guardian Media Group PLC. Registered Office: Kings Place, 90 York Way, London, N1 9GU. Registered in England No. 908396