Morning mail: states' challenge on clean energy target
Thursday: Victoria's energy minister tells the Guardian the states may go it alone if they can't reach agreement with the federal government. Plus: Queensland dominate New South Wales in State of Origin decider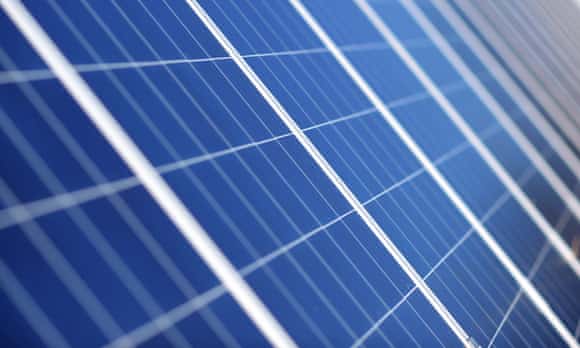 Eleanor Ainge Roy
---
Good morning, this is Eleanor Ainge Roy bringing you the main stories and must-reads on Thursday 13 July.
Top stories
Australia's states may band together to bypass the federal government in implementing a clean energy target, Victoria's energy minister Lily D'Ambrosio has revealed in a Guardian exclusive. D'Ambrosio told Guardian Australia that if the Turnbull government couldn't deliver the required national leadership on a post-2020 scheme there was a real possibility state governments could go it alone. She said if the states emerged from a meeting of energy ministers on Friday's meeting with no clear resolution on the clean energy target, "willing" states could ask the Australian Energy Market Commission to provide advice about how the scheme envisaged by the chief scientist could be implemented by state government action.
D'Ambrosio said state governments having to work around commonwealth indecision or intransigence on energy policy was not unprecendented. "This is not the first time the states have had to lead the way," she said. "Investors, industry, businesses are now desperately seeking a policy steer on what happens post-2020. They need policy certainty and clarity. We can't continue to be on this terrible rollercoaster ride of policy uncertainty."
Trump has proclaimed his son Donald Jr is "innocent" as the furore over his Russian links intensifies. The US president described the storm over his son's meeting with a Russian lawyer as "the greatest witch-hunt in political history" and "sad!". In a tweet, Trump said "my son Donald did a good job last night" when he appeared on Fox News. "He was open, transparent and innocent," Trump added. Trump Jr has been cloaked with suspicion since it emerged that he met the Russian lawyer Nataliya Veselnitskaya at Trump Tower in New York on 9 June 2016. Emails published by Trump Jr on Tuesday showed that he was promised the lawyer would bring from Russia "some official documents and information that would incriminate Hillary [Clinton]". In an interview with Fox News he called the meeting "a nothing". On Wednesday, Trump Sr's lawyer Jay Sekulow told morning TV shows the president did not find out about the meeting until "very recently", but a report from the New York Times disputes that.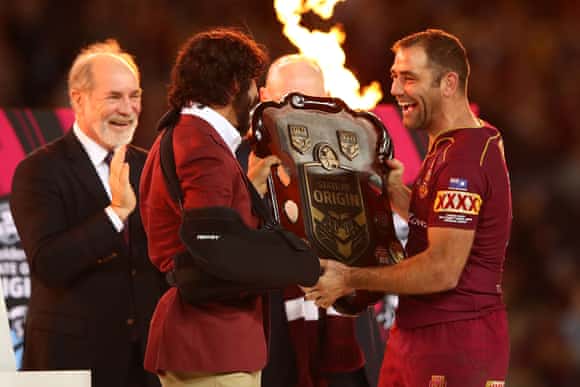 Queensland have beaten New South Wales 22-6 in a thrilling State of Origin series decider in Brisbane. Our writer Joe Gorman tells how before kick-off the odds were with NSW, helped by an injury to Maroons legend Johnathan Thurston. Unfortunately for the Blues, Queensland love being the underdog. While NSW made silly errors, the Maroons played the more expansive football, bashed the much-vaunted NSW forward pack mercilessly and pressured the kicks of much-maligned halfback Mitchell Pearce. Yet again, Gorman writes, Queensland showed that winning is in their DNA. In his commentary, Nick Tedeschi says the Blues only have themselves to blame. "Crippled by a fear of losing, the Blues don't really know how to win. From the top down, conservatism reigns supreme."

Brazil's ex-president Luiz Inacio Lula da Silva has been sentenced to nine and a half years in jail after being convicted on corruption charges. The two-term president whom Barack Obama once labelled the most popular politician on earth was sentenced in the first of five graft trials he faces, but will remain free on appeal. Judge Sergio Moro found Lula guilty of accepting 3.7m reais ($1.2m) worth of bribes from engineering firm OAS SAT. The ruling marked a stunning fall for Lula, Brazil's first working-class president, who left office six years ago with an 83% approval rating. The former union leader won global admiration for transformative social policies that helped reduce stinging inequality in Latin America's biggest country. The verdict represented the highest-profile conviction yet in the sweeping corruption investigation that for over three years has rattled Brazil, throwing the country's political system into disarray.
Australians in the Torres Strait face being forced from their homes by climate change, as their islands are lost to rising seas. On Boigu island, the most northerly inhabited island in Australia, just six kilometres from Papua New Guinea, the community's cemetery faces inundation, and roads are being washed into the sea. Boigu elder Dennis Gibuma says the situation is worsening every season. "Our seawall is no longer any good. When the high tide and strong winds come together, it breaks. We pray we don't lose our homes. We don't want to leave this place."
Sport
At Wimbledon Andy Murray and Novak Djokovic are out, but crowd-favourite Roger Federer beat Milos Roanic to reach the semi-finals, reminding everyone why he is the frontrunner to claim a record eighth Wimbledon title. Murray struggled with a hip injury and lost in five sets to American Sam Querrey. Murray, last year's Wimbledon champion, will stay world No 1 after Djokovic was forced to retire in the second set of his quarter final with Czech Tomas Berdych due to to an elbow injury. Visibly shaken, Djokovic has admitted he could be forced to take an extended break from the sport.
Australia have blasted past India and into Women's Cricket World Cup semi-finals overnight. Australia won by eight wickets, 227-2 to India's 226-7. Captain Meg Lanning (76 not out) and Ellyse Perry (60 not out) underlined their status as two of the biggest stars in the women's game with a 124-run partnership to seal the win.
Thinking time
It's not often the support act for an international band excites the locals more than the main act. But when a band from remote Arnhem Land not only lands a Queens of the Stone Age gig – but doesn't even know who they are – it's almost inevitable. Lonely Boys are a hardrock band from Ngukurr, a small Aboriginal community on the banks of the Roper river, in the Northern Territory. On Thursday they will leave Ngukurr on a nine-hour drive to Darwin before bumping in to the city convention centre for the sold-out Sunday gig supporting the Californian headliner.

"I went to the woods because I wished to live deliberately," Henry David Thoreau declares early in the pages of Walden. As as his devotees (modestly) celebrate his bicentennial, Rafia Zakaria explores the revival of interest in Thoreauesque ideas, in an age of rampant consumerism and fetishization of luxury. What can the modern reader learn from the original de-clutterer?

In countries from Venezuela to Turkey, Ecuador to India, Carly Nyst says journalists and activists such as Yassmin Abdel-Magied are being targeted by a new phenomenom of "patriotic trolling". There are increasing incidences of journalists and activists being attacked with violent, misogynistic and hateful messages online at the behest, or with the endorsement or implicit approval, of the state. "Armed with memes and hashtags, and deploying not only abusive language but bots, malware and doxing, patriotic trolls seek to muzzle, discredit and abuse those who criticise or advocate against the status quo," she writes.
What's he done now?
Donald Trump has been photographed bowing in prayer in the Oval Office after inviting evangelical leaders to visit, in one of the first images to emerge of the president since he returned from Europe.
"We similarly prayed for President Obama but it's different with President Trump," said Johnnie Moore, a former senior vice-president at Liberty University, a large evangelical university in Virginia. "When we are praying for President Trump, we are praying within the context of a real relationship, of true friendship."
Media roundup
The Herald Sun splashes with a giant needle on its front page, warning Melbourne's heroin scourge is out of control, with a hit of heroin now cheaper than a six-pack of beer at $17. The Courier Mail devotes its front page to the "Sweetest Victory of All" featuring a jubilant Maroons players celebrating their State of Origin win. The Sydney Morning Herald and Canberra Times are somewhat more subdued with their fronts, with the SMH declaring a "State of Despair" and the Canberra Times describing the Maroons as "The Kings of the North". The Age has an exclusive on big tobacco's behind-the-scenes campaign to change vaping laws. The ABC investigates whether parents should give their kids drugs to help them sleep on long-haul flights. Harper's Magazine has a intriguing long-read essay on the essence of power.
Coming up
Former prime minister John Howard is giving his views on the presidency of Donald Trump, in conversation with Paul Kelly of the Australian in Sydney.
Sydney FC will play Arsenal in a friendly match at the ANZ Stadium.
Support the Guardian
It might take a minute to catch up on the news, but good journalism takes time and money. If you already support Guardian Australia, your generosity is invaluable. If not, and you value what we do, please become a supporter today. Thanks.
Guardian News & Media Limited - a member of Guardian Media Group PLC. Registered Office: Kings Place, 90 York Way, London, N1 9GU. Registered in England No. 908396